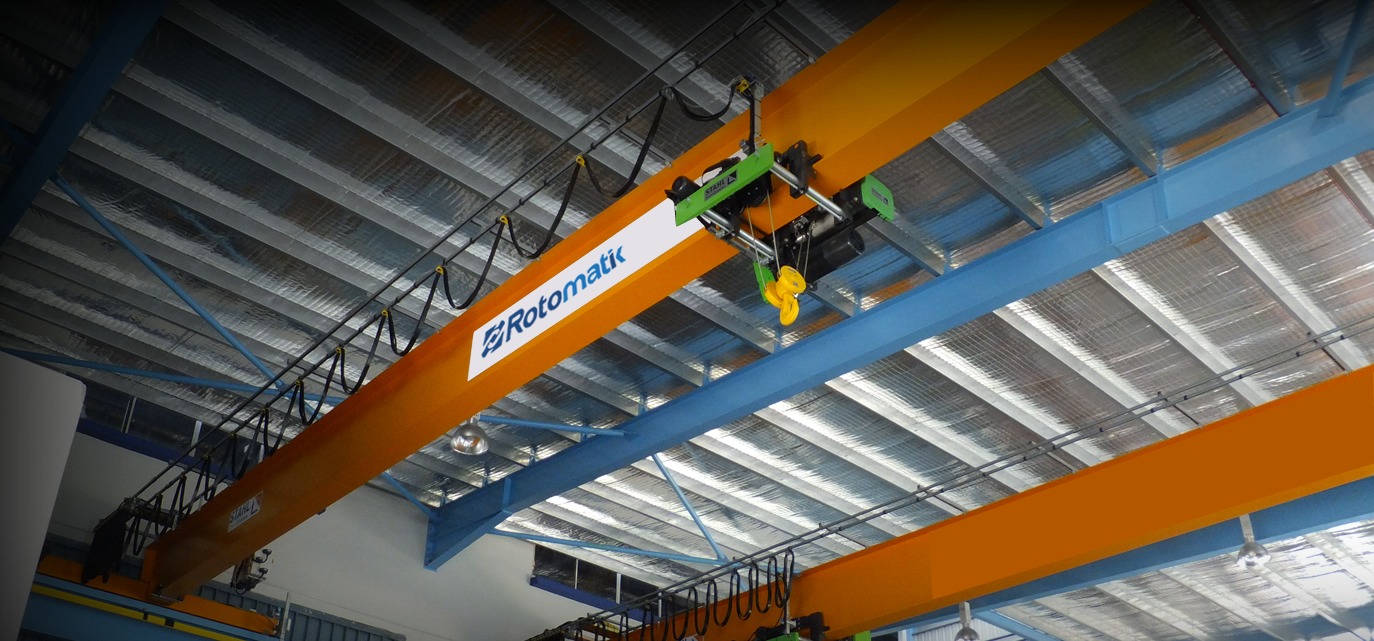 Overview
Rotomatik designs, manufactures, supplies and commissions crane systems and monorail hoists for a wide range of industries.
We ensure that the products that are manufactured must not only comply with the latest quality standards of ISO9000 but are also built in a safe and sustainable environment for which we are OHSAS18000 and bizsafe certified.
As a customer-centric organisation, we pay meticulous attention to understanding the lifting requirements of every individual customer and go the extra mile to meet their needs.
Our lifting solutions comprise a portfolio of products which include but not limited to various configuration of standard cranes such as electric overhead cranes and special cranes such as gantry cranes and suspension cranes.
Lifting systems would be incomplete without the below-the-hook devices such as magnets, grab, buckets and spreader beams.
We listen to you and we provide a host of solutions to meet your material handling needs.